---
One-to-One Fit & Sew Days
I offer personal One-to-One Fit & Sew Days, tailored to your individual needs and arranged at your convenience. Areas of focus can include fitting your sloper, refining this fit, and tips on designing clothes from your sloper.
One-to-One Fit & Sew Days are generally held in the sewing studio of my home near Banbury, Oxfordshire and cost £300 for a full day (8 hours) of personal tuition and support or alternatively I can travel to you at an extra cost.
Please feel free to email me if you are interested in a One-to-One Fit & Sew Day with details of what you would like to achieve. - Judith (info@surefitdesigns.co.uk)
"Just home from a one-to-one with Judith and too tired to post but too excited not to! She is such a generous teacher and I learned so much and really do believe I can get away from square boxy things and achieve flattering more fitted shapes. Watch this space. The combination of Glenda's wonderful videos (many of which I studied beforehand) and Judith's careful fitting and redrafting really show what Sure-Fit is all about. I feel sure that the one-to-one has greatly short cut and personalised the whole experience." T.F. - 18th March 2019
"Two weeks ago, I had a brilliant day with Judith, learning more in a few hours than I have done in years. I haven't been able to book any of the courses because it is difficult for me to be away from home for too long due to work/childcare, so I booked a one-to-one with Judith. I alreafy had some experience of the system before, as Judith had helped me with my Dress Kit via email, so prior to going I made my first mock up of my trousers, and the same with my shirt. We spent the day re-measuring, altering, rubbing out (lots of that!) and sewing so that by the time I left, I had all three of my body blueprints at a good stage to start sewing when I got home. This day was fabulous value for money and Judith was so lovely (she found very polite ways to point out my 'gung ho' approach to seam allowances!!!). I would recommend it to anyone in the UK who wants to work this system to its absolute best. Thank you Judith!" J.C. - 19th June 2018
Fit & Sew Retreats
Sorry, retreats are not currently being offered.
Many people find it difficult to 'fit' clothes for themselves. It can be difficut to take your own measurements or see how a garment is fitting around your back.
Take it from me, as someone who has attended Glenda's Fit & Sew Retreats, getting away from the distractions of home and spending time with others who want to get the best out of the Sure-Fit Designs Fitting and Sewing System is a very rewarding experience.
Attendee quote:-
"The tuition and experience you receive when attending a retreat will help you tremendously with your garment design and excellent fit. I would highly recommend a retreat to anyone who has problems with fitting commercial patterns (which you will be able to alter after attending the retreat). You will not need to buy another commercial pattern you can design your own wardrobe and be unique!"
C.S. Southampton, Nov 2016.
---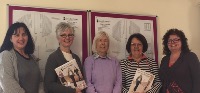 The class of
November 2016,
Fit & Sew Retreat UK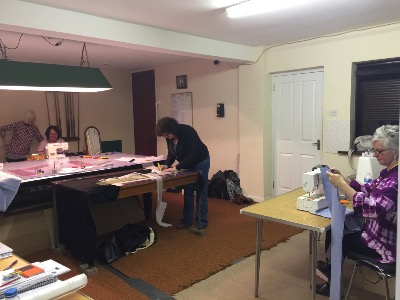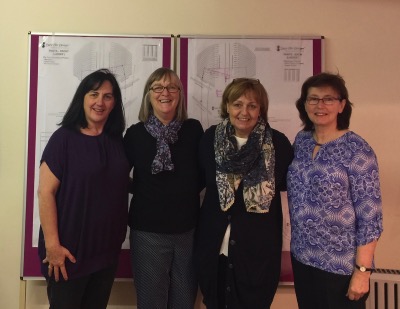 The class of
October 2016,
Fit & Sew Retreat UK
This retreat focused on
the Pants Kit..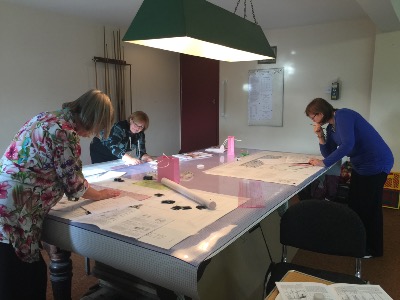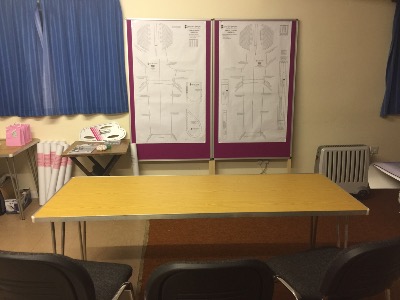 ---
Below, photos from Fit & Sew Retreats in Eugene, Oregon.
---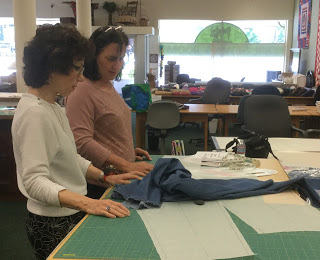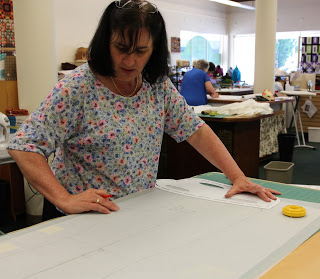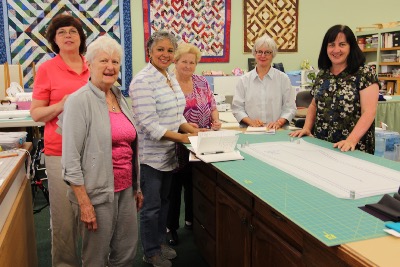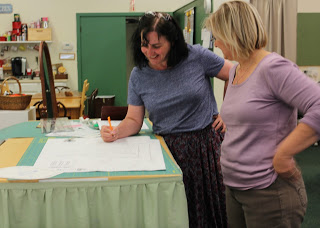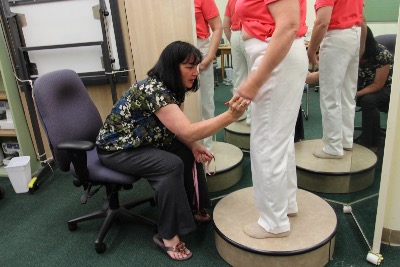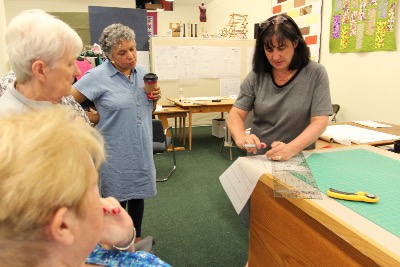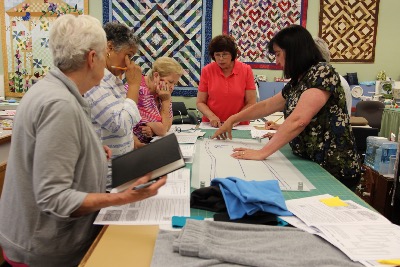 ---